The Vienna Volksoper
The Volksoper is Vienna's main stage for operetta, opera, musicals and ballet, 
offering sophisticated musical entertainment. 
First class singers, actors and dancers together with a versatile orchestra cunjure up a musical firework display every evening. Colourful, eclectic and full of vitality, it is the only theatre dedicated to the genre of operetta. 

Volksoper Vienna is called the leading operetta house in the world. Johann Strauss, Franz Lehár, Carl Millöcker wrote their world famous beloved melodies for operettas such as "Die Fledermaus", "The Merry Widow" and "The Beggar Student". 

Also performed are operas from the 18th, 19th, 20th and 21st centuries, as well as classic musicals and ballet. In the repertory theatre, which seats 1,337 people some 300 performances of 32 different productions are staged every year between September and June.

Even though most operas, operettas and musicals are sung in German, the Volksoper Wien offers English surtitles for certain performances. So our non-german speaking visitors from around the world can fully enjoy not only the music but also the stories. 
Since 2007, Robert Meyer is the director of the Volksoper.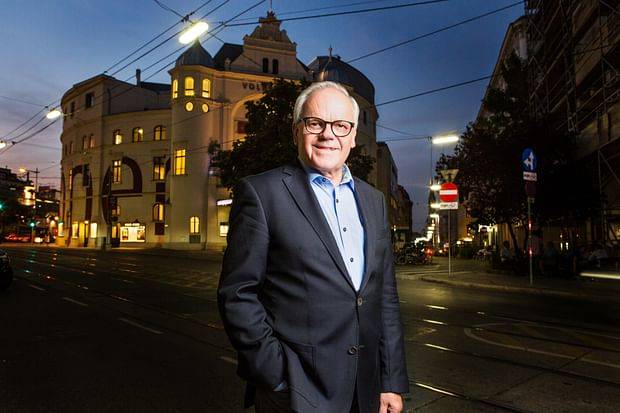 Tosca (1907) and Salome (1910) were first performed in Wien at the Volksoper Vienna; world famous singers such as Maria Jeritza, Leo Slezak or Richard Tauber would appear at the Volksoper Wien at the very outset of their careers; this was where Alexander Zemlinsky worked as a conductor and became first kapellmeister in 1906.