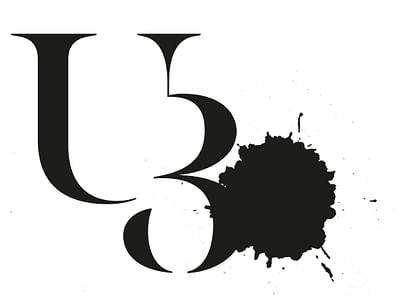 At the Volksoper the motto is now: You can grow old later!
For everyone under 30, the whole range of our repertoire is available at particularly low prices. This makes it even easier for teenagers and young adults to attend performances at the Volksoper Wien:

For selected dates announced in the monthly programme and in our online programme (with filter "Reductions - U30"), as well as for all performances of the Vienna State Ballet at the Volksoper, we offer tickets at € 12 - right from the start of advance sales!

In the U30 month of October, the offer applies to all performances (except premieres).
U30 tickets: it couldn't be easier!
Select U30 performances in the programme or here on our overview page (see below).
Book easily online:
You can register for our online purchase here.
Simply choose your favourite seat and click on the U30 discount:

Now you can add your U30 ticket to the shopping cart and pay.
Please be sure to bring your photo ID with you to the performance!

This offer is valid for a maximum of 4 tickets per performance, exclusively for online purchases for visitors between 15 and 30 years of age.
Remaining tickets at the box office
You don't want to decide early? From one hour before the performance, you can buy remaining U30 tickets at the Volksoper box office for € 12,- for all performances that are not sold out.
Please also bring your photo ID to the box office.
Excluded from this are premieres, the New Year's Eve evening performance, third-party and special events.

---
U30 dates
On these dates you can already take advantage of our U30 offer in advance:
February
Le nozze di Figaro
Opera by Wolfgang Amadeus Mozart
on 06. February 2023
Promethean Fire
Ballets by Paul Taylor, Martin Schläpfer, Mark Morris
on 11. February 2023
Orpheus in der Unterwelt
Operetta by Jacques Offenbach
on 14. February 2023
Promethean Fire
Ballets by Paul Taylor, Martin Schläpfer, Mark Morris
on 17. February 2023
Konzert: Tschaikowski / Prokofjew / Pépin
on 19. February 2023
Promethean Fire
Ballets by Paul Taylor, Martin Schläpfer, Mark Morris
on 21. February 2023
Anatevka
Musical by Jerry Bock
on 23. February 2023
Promethean Fire
Ballets by Paul Taylor, Martin Schläpfer, Mark Morris
on 25. February 2023
La traviata
Opera by Giuseppe Verdi
on 26. February 2023
March
Anatevka
Musical by Jerry Bock
on 07. March 2023
Promethean Fire
Ballets by Paul Taylor, Martin Schläpfer, Mark Morris
on 12. March 2023
La traviata
Opera by Giuseppe Verdi
on 17. March 2023
Promethean Fire
Ballets by Paul Taylor, Martin Schläpfer, Mark Morris
on 20. March 2023
Orpheus in der Unterwelt
Operetta by Jacques Offenbach
on 21. March 2023
Ein Deutsches Requiem
Ballet by Martin Schläpfer
on 28. March 2023
Die letzte Verschwörung
A Myth-Operetta by Moritz Eggert
on 30. March 2023
April
Ein Deutsches Requiem
Ballet by Martin Schläpfer
on 02. April 2023
Ein Deutsches Requiem
Ballet by Martin Schläpfer
on 06. April 2023
Ein Deutsches Requiem
Ballet by Martin Schläpfer
on 14. April 2023
Ein Deutsches Requiem
Ballet by Martin Schläpfer
on 19. April 2023
Ein Deutsches Requiem
Ballet by Martin Schläpfer
on 24. April 2023
Ein Deutsches Requiem
Ballet by Martin Schläpfer
on 28. April 2023
May
Ein Deutsches Requiem
Ballet by Martin Schläpfer
on 04. May 2023
Ein Deutsches Requiem
Ballet by Martin Schläpfer
on 11. May 2023
Ein Deutsches Requiem
Ballet by Martin Schläpfer
on 16. May 2023
Begegnungen
Ballets by Alexei Ratmansky, Andrey Kaydanovskiy, Martin Schläpfer
on 21. May 2023
Begegnungen
Ballets by Alexei Ratmansky, Andrey Kaydanovskiy, Martin Schläpfer
on 26. May 2023
June
Begegnungen
Ballets by Alexei Ratmansky, Andrey Kaydanovskiy, Martin Schläpfer
on 01. June 2023
Begegnungen
Ballets by Alexei Ratmansky, Andrey Kaydanovskiy, Martin Schläpfer
on 06. June 2023
Begegnungen
Ballets by Alexei Ratmansky, Andrey Kaydanovskiy, Martin Schläpfer
on 11. June 2023